Pop Culture Connection: NaNoWriMo 2018
Have you heard of NaNiWriMo or National Novel Writing Month? Read more here and check out a list of novels written during this exciting month!
NaNoWriMo, or National Novel Writing Month, is an annual month long event taking place in November, when authors dedicate themselves to starting and/or finishing a novel, with a goal of writing 50,000 words. The NaNoWriMo community consists of aspiring writers and established writers, who hold each other accountable, provide support, and motivation. You can read more about the history here .
Below are a few titles that our library owns which were written during NaNoWriMo. It could be your novel on this list! Keep writing!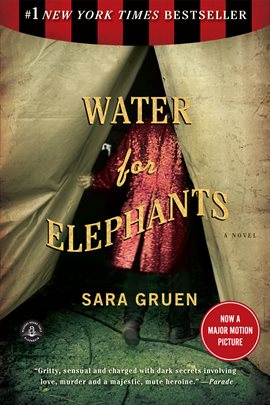 1. The Night Circus by Erin Morgenstern
2. Water for Elephants by Sara Gruen (Ebook)
5. The Lunar Chronicles Series by Marissa Meyer
Created by Kristin Lansdown on Nov 19th, 2018 @ 10:30 AM.
Updated on Nov 19th, 2018 @ 11:19 AM.