Celebrate Black History Month: Afrofuturism
What exactly is Afrofuturism? How does it differ from regular science fiction? Read more here and check out our Afrofuturism recommendations!
Afrofuturism is a term that describes science fiction which (re)imagines art filled, fantastical, scientifically and technologically advanced futures through a Black cultural lens. One example of this is the Oscar-nominated for Best Picture of the Year, Black Panther. The film, based on the Marvel comics, features Wakanda a fictional country in Africa which has never been colonized. As a result, Wakanda boasts the foremost technologies, education system, and environmental engineering advancements. Afrofuturism is a celebration of Blackness; innovation, achievement, and perseverance in a quest for a more perfect future. Check out the recommendations below!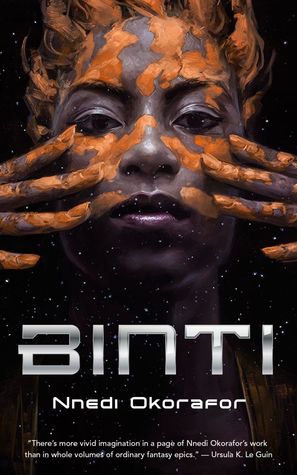 How Long 'Til Black Future Month by N.K Jemisin
An Unkindness of Ghosts by Rivers Solomon (Hoopla E-book & Audiobook)
Electric Arches by Eve. L. Ewing (Hoopla E-book)
Mothership: Tales from Afrofuturism and Beyond by Bill Campbell (Hoopla E-book)
Octavia's Brood: Science Fiction Stories from Social Justice Movements by Walidah Imarisha (Hoopla E-Book)
Children of Blood and Bone (Legacy of Orïsha Series Book #1) by Tomi Adeyemi
The Black God's Drums by P. Djèlí Clark
Futureland: Nine Stories of an Imminent World by Walter Mosley (Overdrive E-book)
She Would Be King by Wayetu Moore
Binti (Binti Series Book #1) by Nnedi Okorafor (Overdrive E-book & Audiobook, Hoopla Audiobook)
Octavia E. Butler's Kindred : A Graphic Novel Adaptation
Victor Lavalle's Destroyer by Victor Lavalle (Hoopla E-book)
Concrete Park Vol. 1: You Send Me by Erika Alexander (Hoopla E-book)
Black Panther: A Nation Under Our Feet Book One by Ta-Nehisi Coates
Black Leopard Red Wolf (The Dark Star Trilogy #1) by Marlon James (Forthcoming February 5, 2019)
The Lesson by Cadwell Turnbull (Forthcoming June 18, 2019)
Happy Reading! -- Kristin
Created by Kristin Lansdown on Feb 1st, 2019 @ 10:08 AM.
Updated on Feb 1st, 2019 @ 3:25 PM.